Britain's Top Ten Haunted Hotels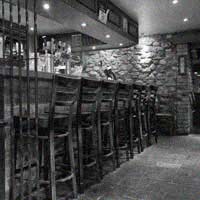 Visiting a haunted house or castle is all very well, but if you really want to do the "ghost thing" you know you'll just have to stay overnight. That's when the ghosts come out. Fortunately, Britain is blessed with a number of haunted hotels so, if you're feeling brave, read on and take your pick from our Top Ten.
The Kirkstone Inn
At almost 1,500 ft, the Kirkstone Inn in Cumbria is the third highest pub in England. It offers spectacular views over some of the Lake District scenery that was immortalised by the poetry of William Wordsworth. But that's not all. It's haunted too! Dating back to the 15th century, the inn has had plenty of time to pick up some ghosts and quite a few have been spotted in and around it. Some are believed to be the spirits of unlucky travellers who died while making a perilous journey through the difficult mountain terrain. One ghost is believed to be that of a woman who murdered her own child. Another, that of a 17th century coachman, was even captured in a photograph taken by a family staying at the inn in 1993. But he's not there any longer. He is said to have followed the bemused tourists home and now lives with them as a member of the family!
Castle Stuart
Close to the battlefield of Culloden, where the attempt of the Highlander armies to restore Bonnie Prince Charlie to the throne of Great Britain finally met its bloody end, Castle Stuart is redolent with history. Built originally in the 16th century, it was recently converted into a luxury hotel. Of course, no castle is complete without its retinue of ghosts and, in this, Castle Stuart does not disappoint. One brave soul is even said to have taken £20 from the Earl of Moray to stay in the Castle's East Tower turret in order to prove it was not haunted. He was found dead in the castle grounds the next morning, having leapt from the window in the middle of the night!
Schooner Hotel
The Schooner Hotel on the Northumberland coast boasts of being the most haunted hotel in Britain. Its guests frequently report strange noises, electrical devices turning themselves on or off and doors opening and closing of their own accord. The hotel was featured in an episode of the television series Most Haunted and occasionally hosts ghost-themed special events.
Jamaica Inn
The Jamaica Inn in Cornwall was made famous by the Daphne du Maurier novel of the same name. Its long and shady history stretches back to the mid 18th century when it was a favoured haunt of the local smugglers. The inn now houses a large collection of old smuggling artefacts which will help you conjure up the atmosphere of that era. With such a lawless background, you would expect one or two untimely deaths to be associated with the building and perhaps a restless spirit or two to be lingering on the scene. Indeed, quite a few ghosts are believed to inhabit the Inn including that of at least one murder victim.
Chequers Inn
This small but pleasantly well-preserved inn in Smarden, Kent, which has a history dating back to the 14th century, features its very own haunted room inhabited by the ghost of a soldier from the Napoleonic wars. Although he managed to survive Napoleon, the wiles of a local lass were too much for him. On his return from campaigning, she plied him with drink, seduced him, and, once she had him abed and asleep, tried to rob him. He woke up mid-robbery, however, and, in the ensuing struggle, the unscrupulous female managed to inflict a fatal knife-wound on the unfortunate lad. His aggrieved ghost still makes an appearance periodically.
The Black Swan Hotel
The Black Swan Hotel in Devizes has a long history dating back to the 15th century, one that is richly evoked by its thick timbered structure and historical décor. It also has a panoply of ghosts including the sorrowful spirit of a young woman who wanders through the walls, and two detached legs which have been seen walking around without any sign of a body!
Langham Hotel
The Langham hotel in London, an elegant Victorian building once owned by the BBC, is believed to house many ghosts, some of which have been spotted by BBC staff. Room 333 is said to be the most haunted in the hotel, being often visited by the spirit of a German nobleman who lived there for a time before throwing himself to his death from the window after being rejected by his true love.
Dalhousie Castle Hotel
Dalhousie Castle, on the outskirts of Edinburgh, is a medieval castle which has been successfully converted into an award-winning luxury hotel. Brimming with features, such as its very own spa and falconry centre, the hotel is also home to a number of ghosts. The one seen most frequently by staff is that of Lady Catherine who, after conducting an affair with the castle's 16th century owner, is said to have been imprisoned and starved to death in one of the upstairs rooms by his aggrieved wife.
Ostrich Inn
The Ostrich Inn in Slough has an extremely sinister history. In the 14th century, its former owners, an unscrupulous couple by the name of Jarman, had the nasty habit of plying their guests with drink, inviting them to sleep in their "special" room, then murdering the poor unfortunates in their sleep with the help of a secret trapdoor in the floor. The Jarmans are believed to have murdered around 60 unfortunate travellers in this way before eventually being caught and hanged. The restless spirits of some of their victims are said to have remained, however. Today's landlords are much more hospitable. They offer guests guided tours of the hotel and promise not to murder them in their sleep.
Holt Hotel
The Holt Hotel in Oxford is said to be haunted by the ghost of legendary highwayman Claude du Vall. After his execution in 1670 at the age of 27, his epitaph read as follows:
Here lies Du Vall. Reader, if male thou art,
Look to thy purse. If female, to thy heart.
The spirit of this notorious gentleman is said to favour room 3 in particular so be sure and stay there if you want to meet him.
You might also like...
The beauty of a country with a long and often bloody history is that it acquires ghosts. The Olde Star Inn, off Stonegate in York, is said to be haunted by the ghosts of those who died their while being treated during the Civil War. Never heard them myself, but it's a tale repeated during the centuries.
Chris
- 3-Oct-12 @ 12:55 PM
Me and a couple of friends are off on 8th aug for a week wnd we are looking to do an overnight stay in a Haunted castle or some place like that. Can you advise me on some place to go. Thank you.
hezza
- 1-Aug-11 @ 11:19 AM
I had the pleasure of staying at the Hopcroft Holt Hotel in Steeple Aston (just outside Oxford) and I kept a keen eye out for Mr Duvall, but I did not see him. However, both my wife and I felt very uneasy about one staircase towards the rear of the hotel, but did not say anything to each other at the time, although we did confirm it after we had left the hotel. I personally felt that something was just standing in the landing, not sure of what to do next, and was not malevolent. On the last day, I deliberately paused at the landing and felt that the spirit was feeling almost apologetic about being stuck there and I simply smiled at the landing and bowed slightly as acknowledgement. Not sure if it decided to follow me then, but we never felt it again on the remainder of our holiday!
tango2
- 27-May-11 @ 4:54 AM