Signs Your Loved One is Possessed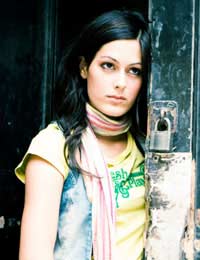 There is a school of psychotherapy, an extremely unconventional school it has to be admitted, which holds that many of the disturbances in behaviour patterns which are commonly accepted as being signs of mental illness are in fact something very different. Rather than being mentally ill, they believe that many disturbed people are possessed; possessed by the spirits of dead people who for some reason have lingered on earth and not made the journey to the "other side."
Possession by foreign spirits, it is said, can also result in behavioural changes which are more subtle - not so gross as to warrant accusations of mental illness, but still serious enough to be disruptive to those living around or with the possessed person. It is believed that, in general, the possessing spirits do not take complete control of the person affected, but exert a subtle behind-the-scenes influence, gradually warping the life and world-view of their victim.
Signs of Possession
Typical signs of possession are said to include: abrupt mood swings, depression, anxiety, impetuous or impulsive behaviour, the excessive use of drugs or alcohol, and the appearance of some new physical ailment which has no obvious cause. Hearing voices in the head is another potential alarm-bell, as is the emergence of memory problems. So, if your partner exhibits sudden, unexplained changes in behaviour, who knows – he or she may have been possessed!
According to the psychiatric practitioners who specialise in Spirit Releasement therapy, as it is called, the vast majority of possessing spirits are not evil. They are not demonic. They are simply distressed. In fact, most do not even know that they are dead. Perhaps death came abruptly to them, and they simply have not grasped what has happened to them. They attempt to go on living their earthly life and find a body to inhabit which will allow them to do so.
It seems that almost anyone is vulnerable to this form of possession. Those who work around the dead and dying; and those whose sense of self is diminished by drugs, alcohol, or depression, are said to be particularly at risk, however.
Depossession Treatment
The solution, in most cases, is to make the possessing spirit aware of what has happened to it; that it is dead and, rather than linger on the earthly plane, it should journey on "into the light" of whatever exists beyond. This process is referred to as "depossession" or "dispossession" or "spirit releasement." Typically, a spirit releasement therapist will induce a hypnotic trance in the patient then attempt to speak to the possessing spirit directly, encouraging it to leave.
Dr. Edith Fiore, one of the more noted practitioners of this form of therapy, quotes in her book The Unquiet Dead the example of one of her patients who was about to undergo a sex-change operation. He had engaged in cross-dressing for the previous nine years and, although he was a married heterosexual, had become more and more unhappy with his male body. He had consulted other therapists who told him that he was suffering from "gender dysphoria" and was advised to undergo a sex change operation. Realising that this might mean the end of his marriage and career, he nonetheless felt impelled to go ahead with it anyway. His wife persuaded him to try spirit releasement therapy, however, and he agreed to do so.
After the induction of a hypnotic trance, the therapist concluded that he had been possessed by the spirit of a woman. She urged the spirit to leave the man's body and progress on to the next realm of existence. After some persuasion, she did just that. The man felt liberated, newly confident in his masculinity. He abandoned plans to undergo a sex-change and resumed happily married life with his wife.
Conclusion
Although spirit releasement therapy is scorned by mainstream science, it does appear to have offered dramatic benefits to some of those who have undergone its treatment. Whether this is because of a placebo effect or not can no doubt be debated, but those willing to explore unconventional approaches may find it helps them where conventional therapies have failed.
You might also like...
Heavy furniture is always being moved around in my Sons room. During the night. I'm right across the hall and I don't hear a thing. ( despite having very keen hearing ).I will find his dresser for instance inside his closet,facing the back of it,still with all of the drawers full. It takes three of us to move it out of there. ( you can't even empty it first because as I said,it's facing the back ).This is one example which has happened several times.I have gone in a few minutes after him to find his bed completely upside down. He has gone through several beds as they are completely skinned.,right down to the springs ( quickly and quietly ).None of us have ever been physically hurt,but it is very stressful for my Son,and also very expensive to replace things.
Annie
- 15-Apr-15 @ 2:50 AM